My seed, my essence: my history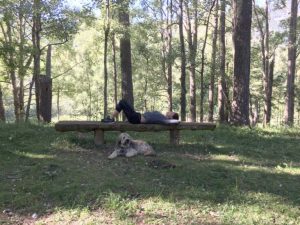 My name is Natalia Torné, also known as Nat. I was born on April 9th 1969. I have a great passion for Nature and everything related to it. I studied a degree in Naturopathy in 1997. I have 4 children and I've dedicated most of my time to my family, combining it with my professional life. This has enriched me as a mother but also as a person. One of my most valuable secrets is to live for the moment. The more innocent we are the less layers we have to peel away in order to get to our true underlying essence. Nature helps us connect with our essence.
I think my connection with Nature started back at the age of six when I planted my first tree. My parents and I used to go every summer to a little village in the Pyrenees where our most fun thing to do was to get lost in the woods, build cabins, observe the animals and plants, take baths in the river and feel free and wild. Also, our grandparents used to take us to the mountain as a way to build up our defenses so we wouldn't get ill during the winter.
When I was younger, I really wanted to finally settle down in a place like the village I used to go to  when I was a little girl. However circumstances led me to stay in Barcelona. In time, I finally found a place in the city, surrounded by nature, and thanks to that, we have been able to keep connecting with it over the years. This is how my children have grown up; watching sunrises and sunsets from the top of the mountain, and being aware of the importance of finding a calm place in the middle of all of the noise and connecting with Nature.